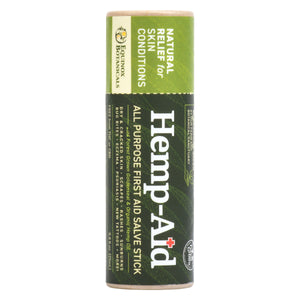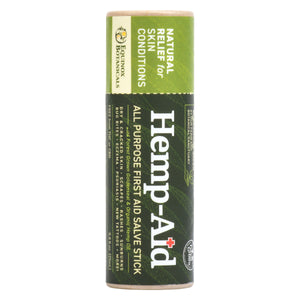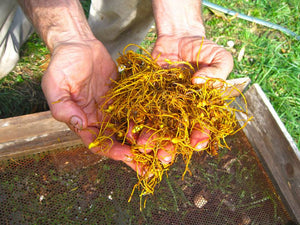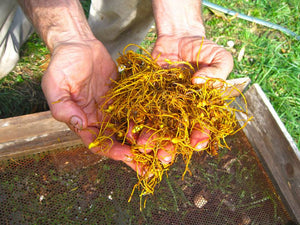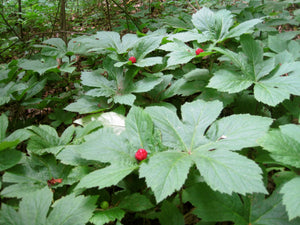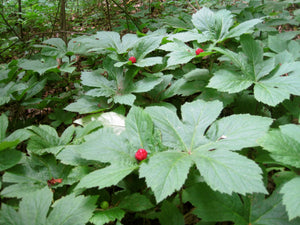 On Sale
Hemp-Aid .8 oz
Our newest iteration of Hemp Aid with Forest Grown Verified Goldenseal! We are super proud of this product, made with goldenseal that has been organically forest grown right here on Equinox Farm and Botanical Sanctuary. . 
Hemp Aid is a skin loving blend of herbs, oils, and resins that soothes dry, cracked, scraped, or irritated skin. Convenientaly provided in an earth friendly biodegradable push-up stick, Hemp Aid is super easy to use on the go or at home in your first aid kit.  
Ingredients: Calendula Flower (Calendula officinalis), Yellow Dock Root (Rumex crispus), Goldenseal Root (Hydrastis canadensis), Slippery Elm Inner Bark (Ulmus rubra), Propolis (Bee harvested tree resin), Pine Resin (Pinus edulis), Hemp Oil, Olive Oil, Coconut Oil, & Beeswax. All herbs and oils are organically grown or ethically wild harvested.
Goldenseal and Slippery Elm are both At-Risk species. We only harvest the inner bark of the slippery elm from trees on our farm that are dying from Dutch Elm Tree Disease. The Every tube is hand poured in our apothecary.
Suggested Use: Apply liberally several times daily to the affected area.